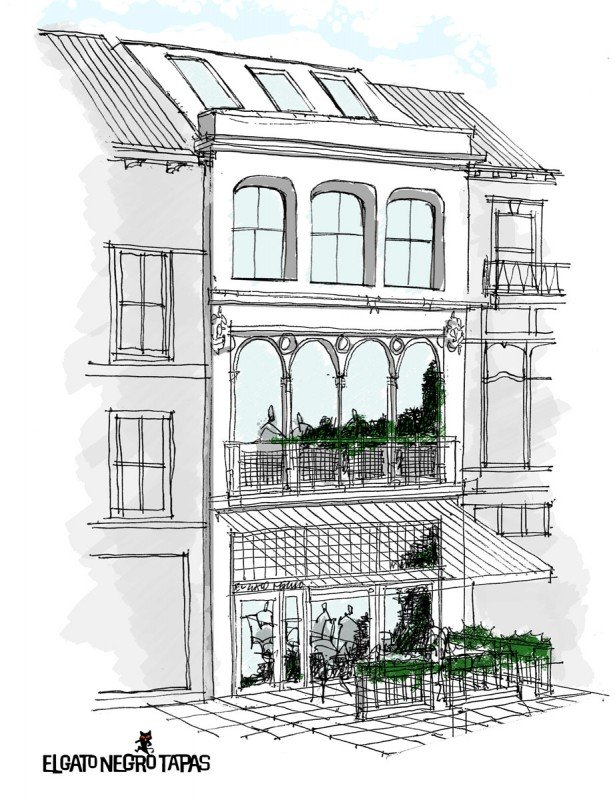 If you've been past the site of our wonderful new home in Manchester's King Street recently, you've probably spotted a fair amount of activity. After extensive preparatory work on the site scaffolding has now gone up and development is underway to transform the former retail outlet into a magnificent three storey, 150 cover restaurant. We're on track for an autumn launch, bringing our award-winning Spanish cuisine to the city centre.
Since securing the building in February, chef patron Simon Shaw has been busily working with a specialised design team to develop the restaurant. With such an historic, elegant building, ensuring a sensitive and sympathetic transformation has been one of our most important considerations.  Simon says "We've been careful to make the most of our new home in Manchester, pleased with its larger capacity, whilst carefully maintaining the intimacy and character which has always been a key appeal."
The redevelopment will preserve many existing architectural features while embracing modern, sustainable design techniques. Mark Mason, the consultant leading the extensive redesign, says "We've worked closely with Manchester City Council to develop plans and concepts to reflect the heritage of the building, as well as Simon's contemporary take on traditional tapas. A lot of the materials used will be reclaimed to refresh and repurpose features that have existed in the space throughout the years."
If you're trying to picture where we're situated, here's a sneak peek of the view from the first floor, through those wonderful full height period windows. Simon says "We've taken care to make this a venue that will appeal to those looking to drop by for half an hour over a selection of tapas and a glass of wine or sherry, as much as it will for those taking time to enjoy a bigger occasion."
With a prime view like this over King Street, and three floors catering to everything from al fresco dining to eating while watching chefs working in an open kitchen, we think you'll agree.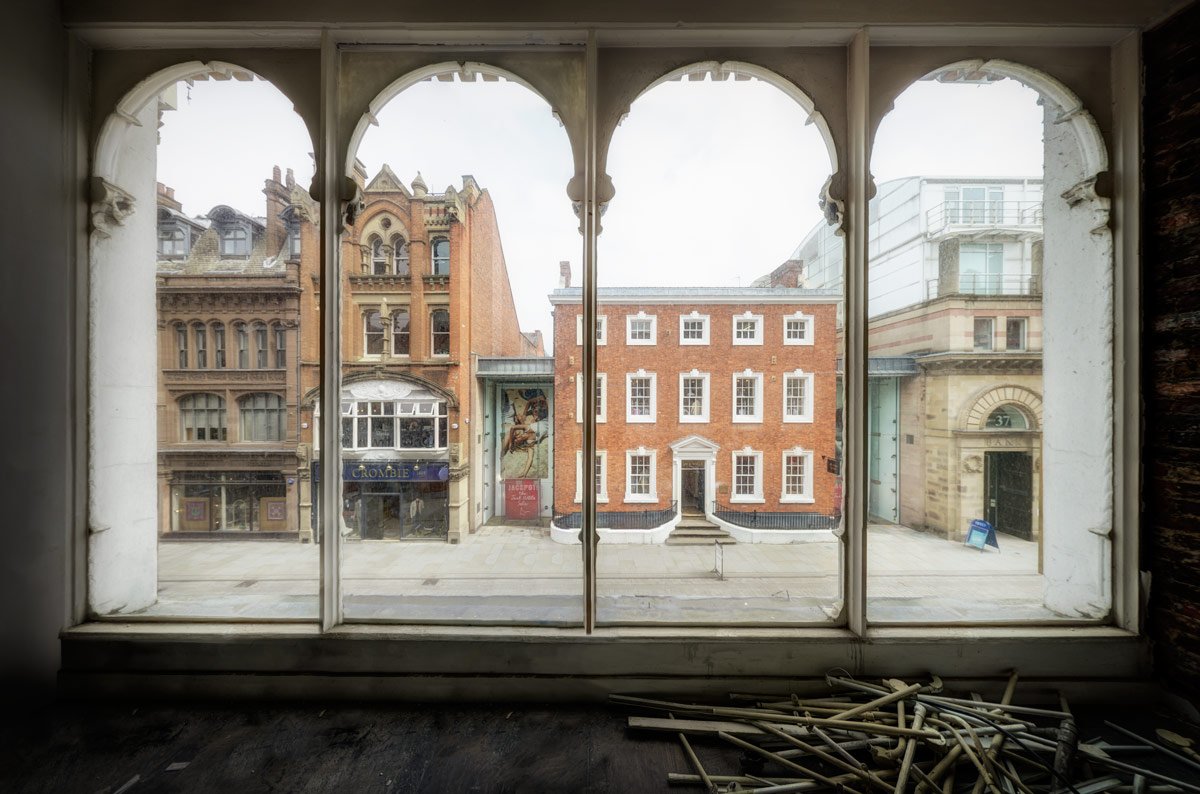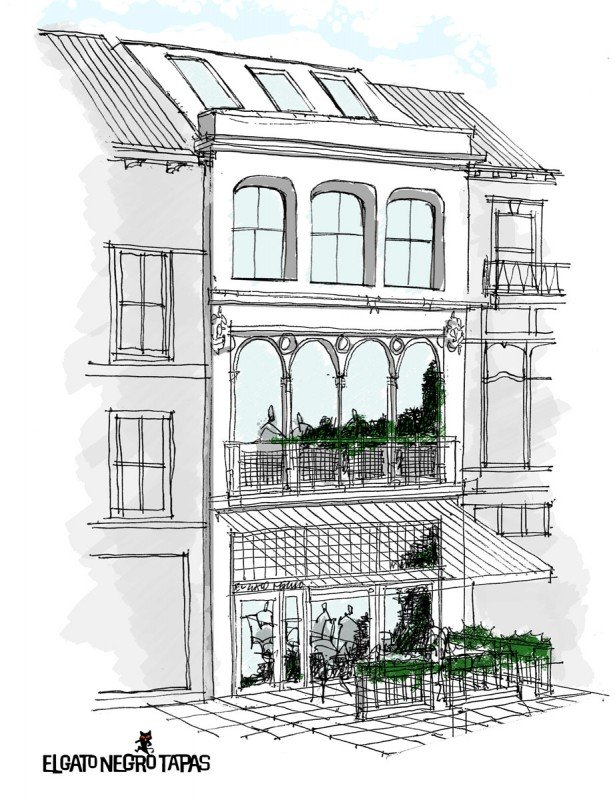 https://www.elgatonegrotapas.com/wp-content/uploads/2015/07/El-Gato-Negro-52-King-Street-sketch-clean-updated-comp-e1437176734558.jpg
800
615
blackcatboss
https://www.elgatonegrotapas.com/wp-content/uploads/2016/02/ElGatoNegro2015_RGB_logo-tighter-crop120px.png
blackcatboss
2015-07-16 10:30:39
2015-10-22 22:15:42
Work underway as El Gato Negro prepares for autumn launch in Manchester's King Street