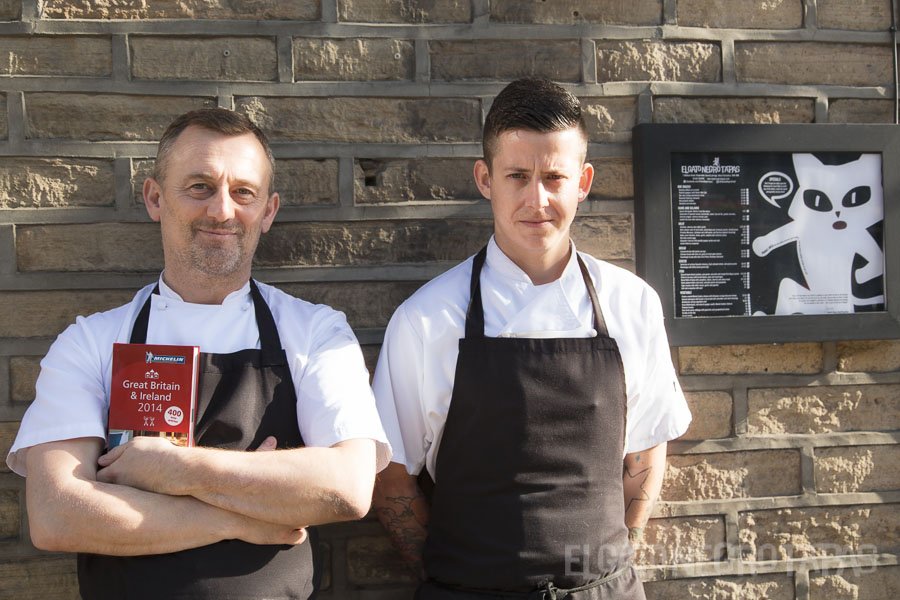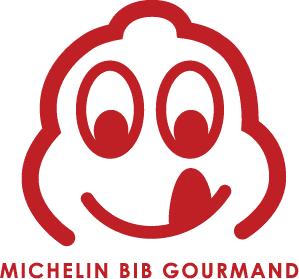 We're over the moon to have been awarded our first Michelin Bib Gourmand – the award from the iconic guide* which recognises those establishments offering good food at affordable prices.
El Gato Negro is one of just 27 new Bib Gourmands awarded in this year's Michelin Guide. The Guide now features 143 Bibs across the whole of Great Britain and Ireland; only ten of which are in the North of England and just three, including El Gato Negro, located in Yorkshire. So it's a huge privilege to be awarded a prestigious Bib; flying the flag for great food in West Yorkshire.
Chef-proprietor Simon Shaw comments: "We're incredibly proud and honoured to be recognised by the Michelin Guide in this way. It's a true testament to the restaurant team's hard work and professionalism and I can't thank them enough for all their support over the years."
El Gato Negro has been listed as a Recommended restaurant  in previous editions of the Michelin Guides but this, along with another recent strong listing in the Waitrose Good Food Guide, and a series of glowing customer reviews, shows we continue to strive and improve our offering.
We believe it also demonstrates Simon's vision that providing a mix of confident and exciting Spanish-influenced food, a personally-chosen selection of appropriate wines; and friendly, knowledgable staff  in an informal atmosphere will be equally popular with discerning critics and patrons. With plans well underway to take the flavours and ethos of El Gato Negro to a wider audience in 2014 via our lovingly restored Citroen HY van, we look forward to what luck the black cat brings us (and you) in the next twelve months!
*The paper version of the Michelin Guide Great Britain & Ireland 2014 will be available in bookshops from 4 October 2013, priced at £15.99 (€16.99 in Ireland).
https://www.elgatonegrotapas.com/wp-content/uploads/2023/01/ElGatoNegro2015_RGB_logo_340px.png
0
0
blackcatboss
https://www.elgatonegrotapas.com/wp-content/uploads/2023/01/ElGatoNegro2015_RGB_logo_340px.png
blackcatboss
2013-09-26 15:00:29
2013-12-12 11:12:55
El Gato Negro is awarded a Michelin Bib Gourmand