Get ready for 'Tapas on the Terrace' from April 12th
Monday 15th March 2021
We're so thrilled to welcome you back from Monday 12th April with our incredible al fresco pop-up Tapas on the Terrace. The event will run for five weeks – from April 12th to May 16th 2021 – and you'll be able to enjoy outdoor dining at all of our restaurants. Like you we've been craving the prospect of good company and the pleasure of eating and drinking out again… so we've worked hard to ensure we can bring you the El Gato Negro experience you've missed.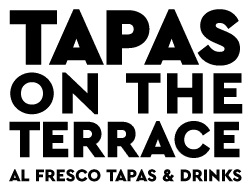 Think Mediterranean-style dining with outdoor seating and parasols on our pavement terraces. Serving up a specially selected menu of signature dishes, plus our superb selection of drinks (substantial meal no longer required). And while we can guarantee delicious tapas, we obviously can't promise Mediterranean weather… so please feel free to bring your own blankets and toasty layers to add extra warmth!
Whether in Manchester, Leeds or Liverpool we'll be complying with council licensing conditions – using reusable plastic drinks vessels – and all regulations to make sure customers and colleagues alike feel safe and comfortable with us. Please be assured that, as always, your safety is paramount. You can read more about our Covid-19 safety procedures here.