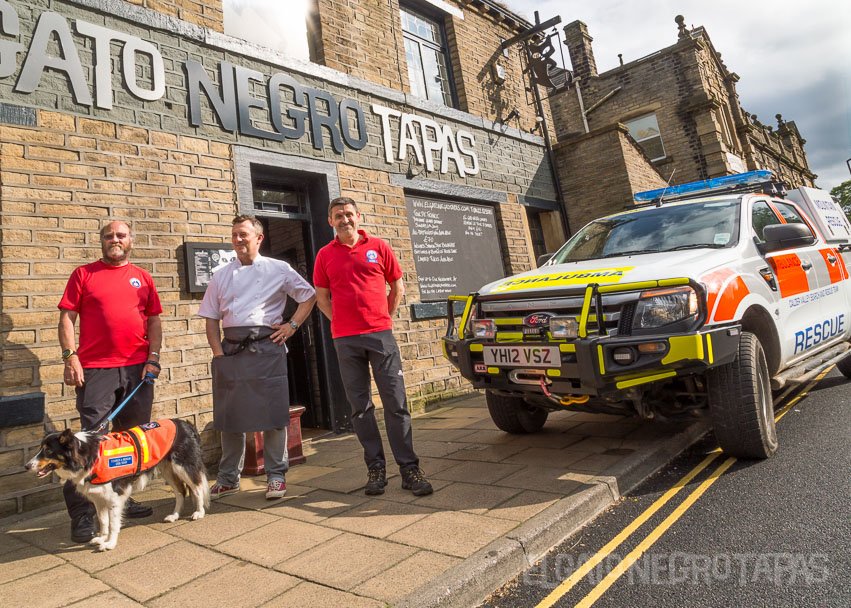 El Gato Negro is proud to be supporting Calder Valley Search and Rescue Team – our local Mountain Rescue team – this summer by fundraising for this charity, which provides a vital life-saving emergency service to the people of Calderdale and beyond. They attend an average of 60+ callouts each year and is staffed entirely by 50 unpaid volunteers. It costs around £35,000 a year to keep the team operational, all of which is raised through donations – they receive no direct government funding.
We've had a collection box in the restaurant for the last couple of months, but on Thursday 3 June we're launching an exciting new initiative to encourage our customers to make a optional contribution when they dine.
We are suggesting an optional donation of £1 per head from diners so that together we can raise some serious funding this summer for CVSRT. Thanks so much in advance for the generosity of our customers; we are sure they will embrace the chance to support this worthy cause by digging deep. We're also looking to increase awareness of the work which the search and rescue team does.
Simon Shaw, chef/proprietor of El Gato Negro says…
"When I realised the real extent of the valuable work that CVSRT carry out and that it is completely voluntary, I felt that it was a truly worthwhile cause which deserved to be fully supported in whichever way we can. I hope that our customers will feel similarly and support us in this initiative. Many people think that the team only supports hillwalkers, mountain bikers and fell runners of which there are many in this area, however it also provides a valuable resource to all the emergency services as it is highly trained in all aspects of search and rescue in wild and remote places, often in difficult situations. The team is a key support for the Tour de France."
Last week we had a visit from several volunteers for a photoshoot in the Ripponden afternoon sun; afterwards they held a workshop for our staff. Special thanks to Pete, Les, Karen, Tim and of course Meg the dog for their time with the team… we look forward to supporting you this summer and beyond!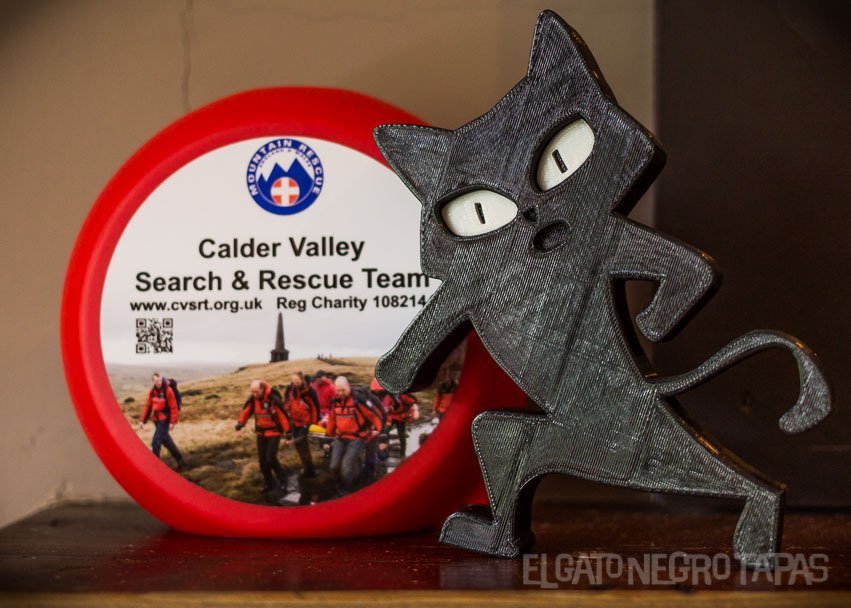 https://www.elgatonegrotapas.com/wp-content/uploads/2016/02/ElGatoNegro2015_RGB_logo-tighter-crop120px.png
0
0
blackcatboss
https://www.elgatonegrotapas.com/wp-content/uploads/2016/02/ElGatoNegro2015_RGB_logo-tighter-crop120px.png
blackcatboss
2014-06-26 10:00:06
2014-06-30 09:13:12
We're supporting Calder Valley Search and Rescue Team