A year after making my debut at the Northern Restaurant and Bar Show, I was delighted to once again be invited to demonstrate in the NRB Chef Live theatre.
Looking out over the crowd it was great to see plenty of familiar faces: friends, former colleagues, customers from Ripponden, and even some people who I'd just met at that day's lunch service in the restaurant! Brian Mellor, the compère of Chef Live, is a mate and has an unerring ability to make me laugh so we got off to a great start as we talked to the audience.
There was just enough time to showcase two different dishes during my slot. One of the biggest hits in our new restaurant are the stunning bright red carabineros prawns and shellfish rice. Actually the rice is orzo pasta, which I love as it holds flavour and texture really well. Although we had it on a special in Ripponden from time to time, it's a menu fixture and a firm favourite in King Street, and tastes even better being chargrilled in our Josper oven . If you've not tasted carabineros before you really need to… they're something else.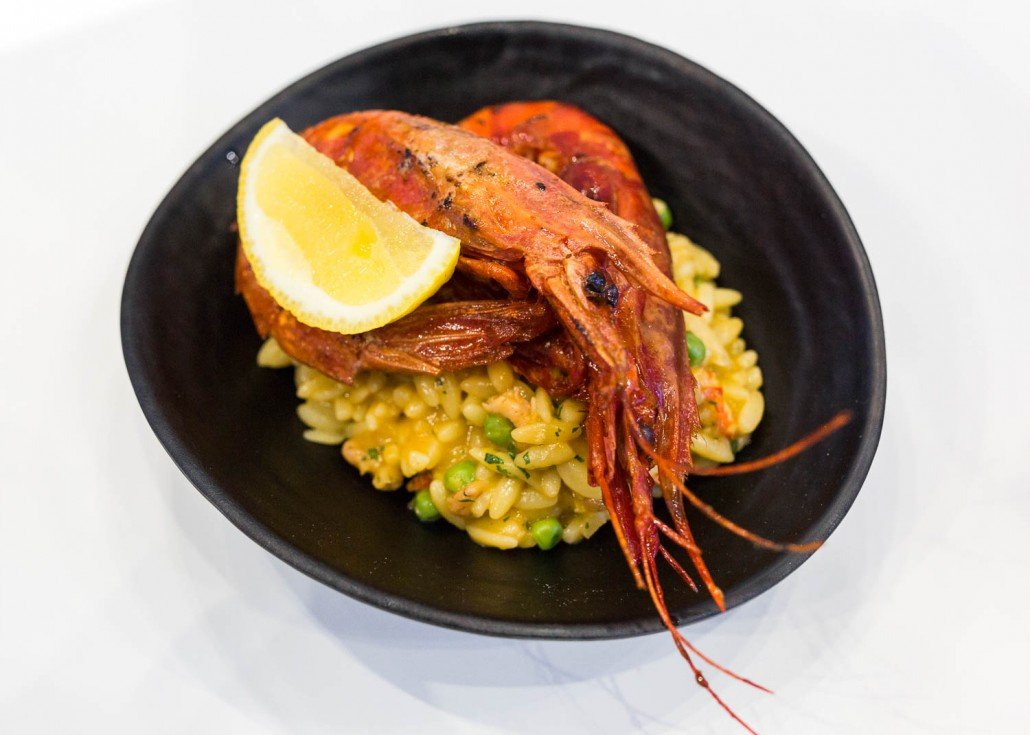 I also cooked a dish we've been doing for the last six or so years; Alejandro chorizo with roasted piquillo pepper purée and aioli. It was a real favourite in the Ripponden restaurant and it may well make an appearance in King Street in future. It makes the most of this firm cooking chorizo, and has always been popular… it certainly disappeared quickly after the demonstration!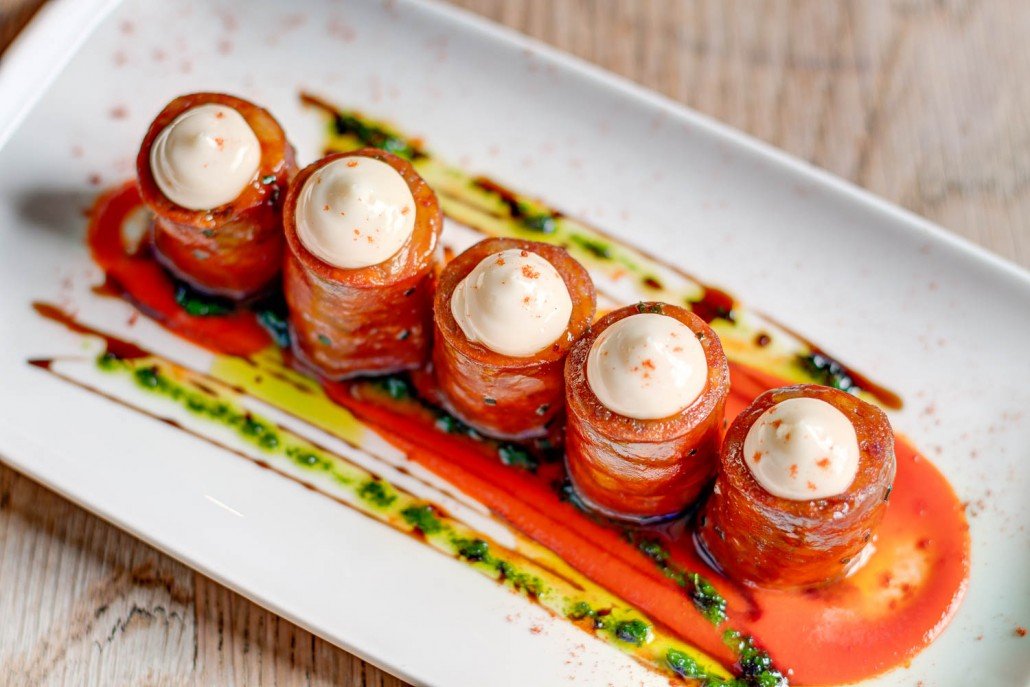 I've been coming to the NRB show for years now, and it gets bigger every time I visit. It's the best place to meet colleagues and peers, suppliers and get inspiration. As we're based only a few streets away it's now extremely handy – after a busy lunch service I was able to gather my ingredients up and walk through the city's sunny streets to Manchester Central! It was harder to get away when I was running the kitchen at Ripponden, as I'd only be able to come over in the morning and quickly tour about before heading back to do mise en place for that night's service in the restaurant.
It was also a chance to reflect on just how far we'd come in a year. Last March I remember speaking to Emily from the MEN, revealing the first details of 52 King Street. This year I was serving her and her colleague Simon at the chef's table, a month after we'd opened our doors. We've been flat out and it's been quite a journey. Who knows what the story will be in another twelve months?