El-spresso Martini: a seasonal twist from Garry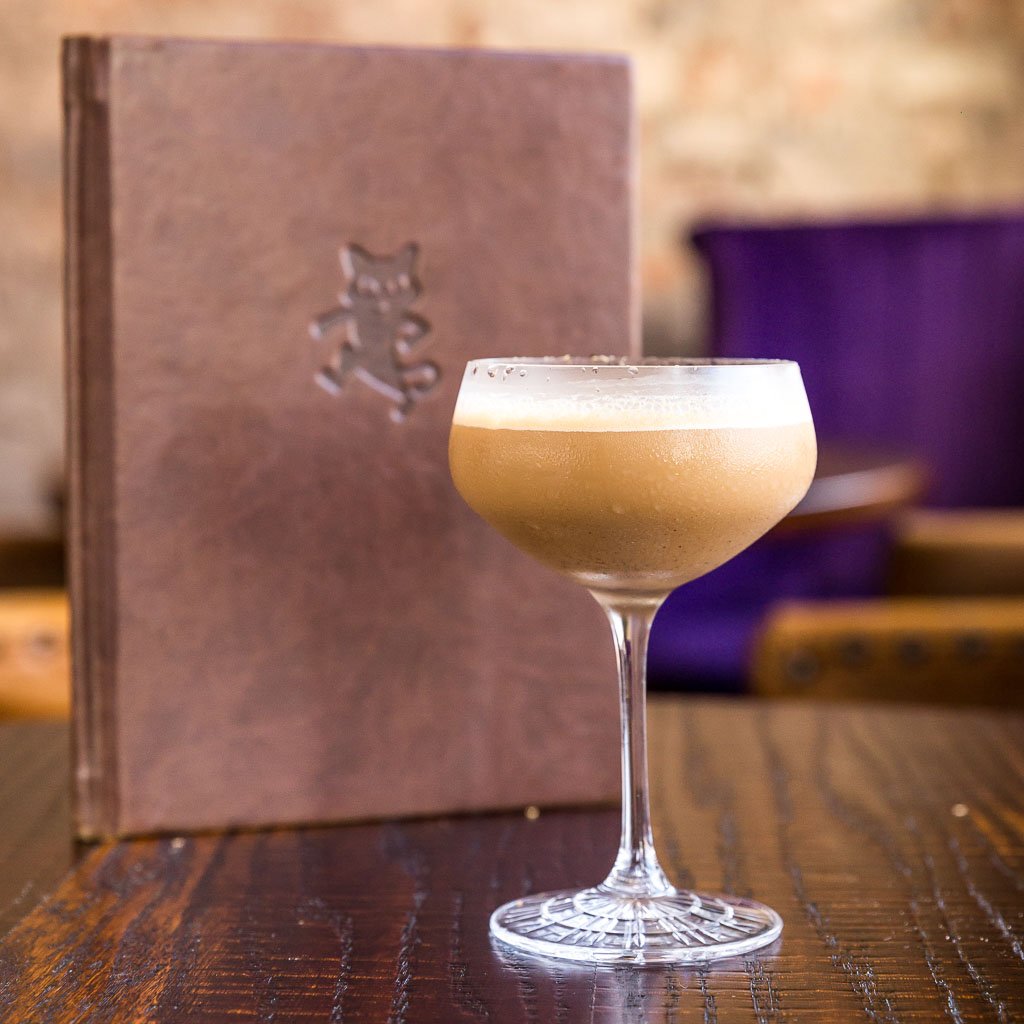 When our talented beverage manager Garry Foy joined us, we knew he had plenty up his sleeve. Since then he's been in his lab, playing around with some truly spectacular Spanish-influenced cocktails for his top floor bar. So we thought it would be good to share something from him, and get everyone in the mood with some Christmas cheer!
Here's an exclusive look at one of Garry's cocktails… a fabulous El Gato Negro twist on an espresso martini. It was a firm favourite during our recent tastings!
Why not give Santa an extra special treat this year and give his sherry a little twist with this Christmas cracker… the El-spresso Martini
Glass: coupe
Method: shake
Garnish: coffee beans
25ml El Presidente Spanish Brandy
20ml Condensed Milk
25ml Espresso coffee
25ml Kahlua
10ml Pedro Ximenez
5ml Demerera Gomme (sugar syrup)
Spray Lagavulin (1ml)
Add all ingredients, shake hard over ice and strain. Pour into a coupe glass, garnish with coffee beans and serve immediately.

https://www.elgatonegrotapas.com/wp-content/uploads/2015/12/EGN_Insta_1024px_elspresso_martini-2.jpg
1024
1024
blackcatboss
https://www.elgatonegrotapas.com/wp-content/uploads/2016/02/ElGatoNegro2015_RGB_logo-tighter-crop120px.png
blackcatboss
2015-12-23 09:00:48
2016-09-26 17:29:35
El-spresso Martini: a seasonal twist from Garry