Simon's Mini Catalan Chorizo in Aspall Cider
A classic El Gato Negro dish, marrying smoky rich Spanish flavours with a superlative English cider. A great riff on pork and apple!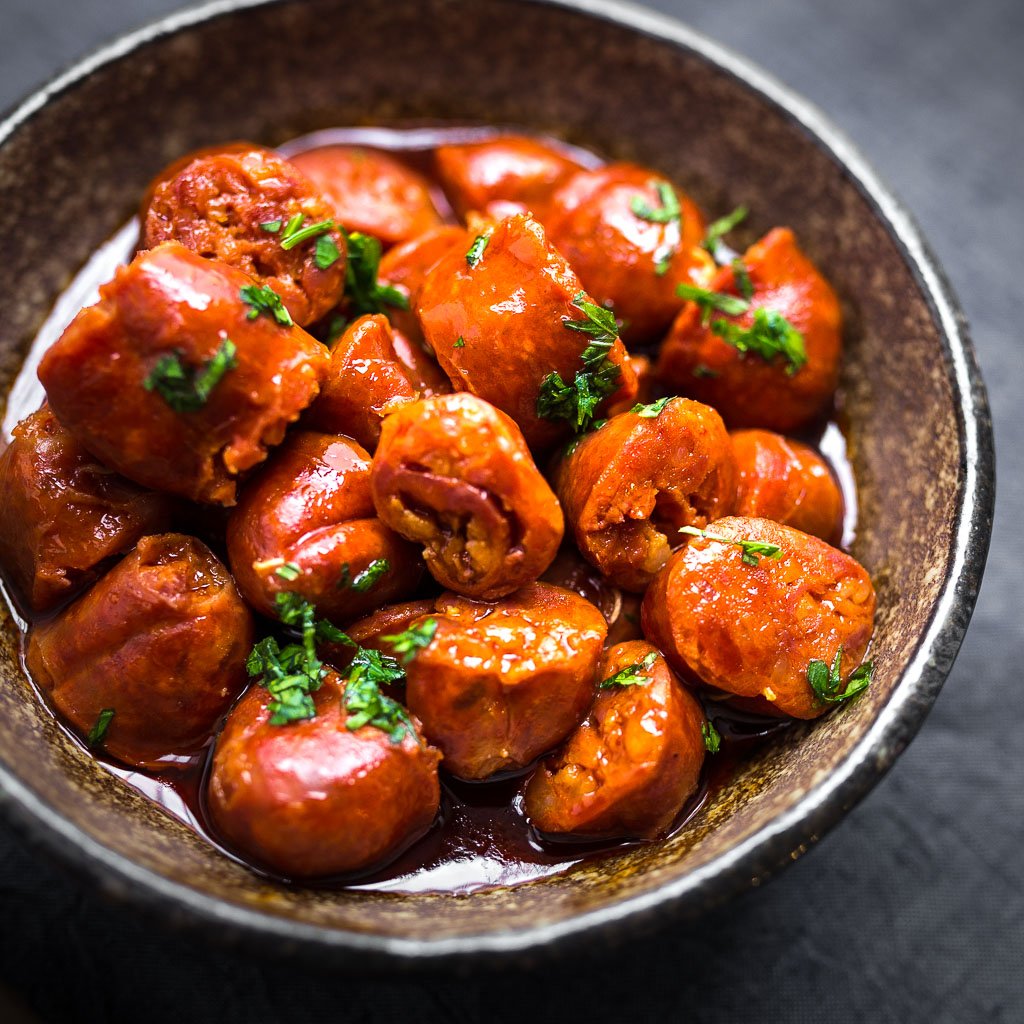 Serves 4
Ingredients
300g mini chorizo dulce (available from Brindisa & selected supermarkets) or good cooking chorizo

500ml chicken stock

200ml Aspall cider (cyder)

50ml sherry vinegar

50g chicken gravy granules

25g fresh flat leaf parsley
Method
Cut chorizo into 3cm pieces. Gently warm in a non-stick pan until the oil starts to come out of the sausage. Carefully remove chorizo from the pan, leaving the oil in place.
Add the sherry vinegar to the oil and reduce over low heat to make a syrup. Add the cider and reduce again. Add the chicken stock and reduce by half. Whisk in gravy granules to thicken.
Once the sauce is thick enough to coat to the back of a spoon, add the chorizo and cook for a further two min or until warmed through. Finish with chopped parsley. Enjoy!
https://www.elgatonegrotapas.com/wp-content/uploads/2016/06/EGN_Insta_1024px_summer2015-3.jpg
1024
1024
blackcatboss
https://www.elgatonegrotapas.com/wp-content/uploads/2016/02/ElGatoNegro2015_RGB_logo-tighter-crop120px.png
blackcatboss
2016-06-24 10:00:48
2016-10-19 22:05:04
Simon's Mini Catalan Chorizo in Aspall Cider