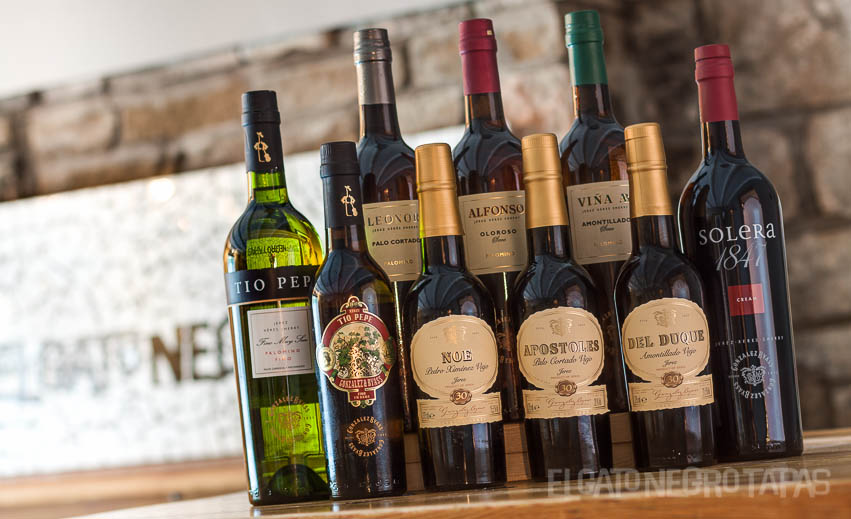 El Gato Negro Tapas is pleased to announce our first specialist event of the year: a gourmet evening of matched sherries and fine food.
Banish the January blues with a splash of Spanish style on Tuesday 22nd January, as we pair a stunning selection of sherries with a special tasting menu. We're excited that this first sherry evening of 2013 will feature a rare UK appearance by the master venenciador direct from leading sherry house Gonzalez Byass in Jerez. Gonzalez Byass has been producing high quality sherry in Jerez for over 175 years, and they're perfectly placed to showcase the heritage and provenance of these exceptional Spanish wines.
The venenciador's unique skill is based on a time-honoured tradition of expertly drawing out samples from sherry barrels, using a 'venencia' or measure on the end of a long, flexible pole, then pouring these into copitas. Enjoy his flamboyant performance as you savour six very special sherries, along with matching tasting dishes, throughout this special evening.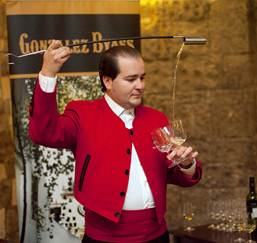 Between the venenciador and an expert from the Gonzalez Byass UK team, you'll learn about the unique production and styles of sherry, and how these pair with different foods. Simon will be on hand to explain the perfectly-matched dishes from the evening's tasting menu, expertly complimenting each sherry's characteristics.
We hope you can join us for this unique and memorable event. Our previous sherry evening last year was a sell-out success and ever since we've had customers asking when we'd repeat the experience. There are limited places, and with the added bonus of the venenciador direct from Jerez, places will go quickly.
Bookings can be secured by phoning the restaurant direct on 01422 823070*
Doors open 7pm, and the event starts at 7.30pm. Tickets are priced at £45 per person.
* We use a telephone booking system to ensure the seating plan is tailored to your needs. Please let our staff know if you have any specialist dietary considerations. Thank you.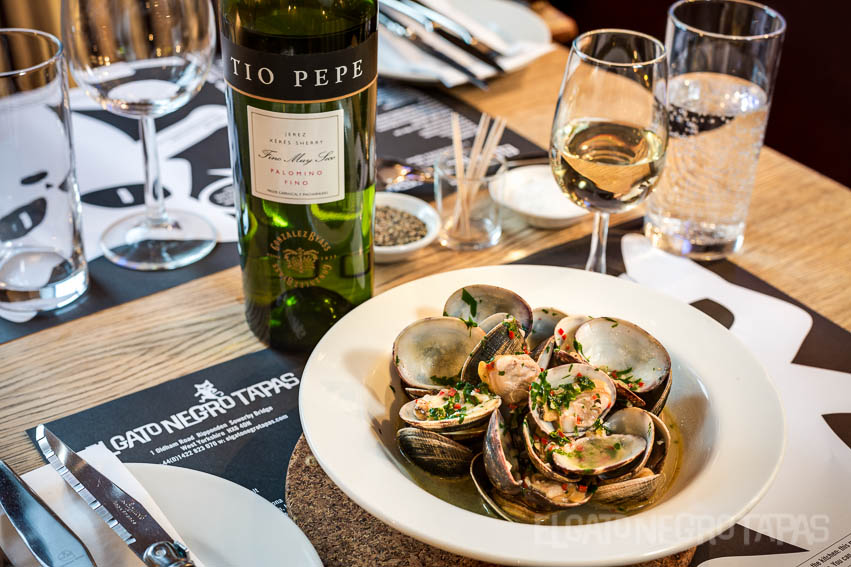 https://www.elgatonegrotapas.com/wp-content/uploads/2016/02/ElGatoNegro2015_RGB_logo-tighter-crop120px.png
0
0
blackcatboss
https://www.elgatonegrotapas.com/wp-content/uploads/2016/02/ElGatoNegro2015_RGB_logo-tighter-crop120px.png
blackcatboss
2013-01-08 12:00:36
2013-01-08 22:42:20
A gourmet evening of matched sherries and fine food