Our home in Liverpool is the beautiful stone-clad Walker House, part of the landmark Exchange Flags building. Overlooking the iconic Nelson monument and Liverpool Town Hall, our stylish open-plan restaurant and bar offers a wide range of options for dining and drinking. You can even enjoy tapas al fresco, sat in our fully covered and heated patio area.
We're excited to welcome you back from Monday 12th April for our incredible al fresco pop-up Tapas on the Terrace. The event will run for five weeks – from April 12th to May 16th 2021 – and you'll be able to enjoy outdoor dining and drinking at our Exchange Flags restaurant.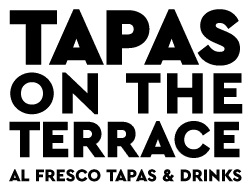 Think Mediterranean-style dining with outdoor seating and parasols on our terrace and out onto the square. Serving up a specially selected menu of signature dishes, plus our superb selection of drinks (substantial meal no longer required). And while we can guarantee delicious tapas, we obviously can't promise Mediterranean weather in Liverpool… so please feel free to bring your own blankets and toasty layers to add extra warmth!
Bookings are now open, and you can read more about the event here.