Best of luck to Matt Healy in MasterChef: The Professionals finals
It's our first Christmas in Manchester and as you'd expect, we're really busy. The whole team has been working hard and the buzz in the building is incredible. When I've not been in the kitchen one thing I've been doing recently is catching up on MasterChef: The Professionals, and my neighbours have probably heard me shouting at the telly as I support my former colleague Matt Healy.

Matt's a great guy… a very talented chef and I always knew he'd go far when he worked with me in our old restaurant in Yorkshire. Last time I saw him on TV was as my sous on Gordon Ramsey's F Word back in 2009. We're all a little bit more grey and seasoned than those days, but he was hungry and ambitious even back then and he's worked really hard ever since to get to where he is now.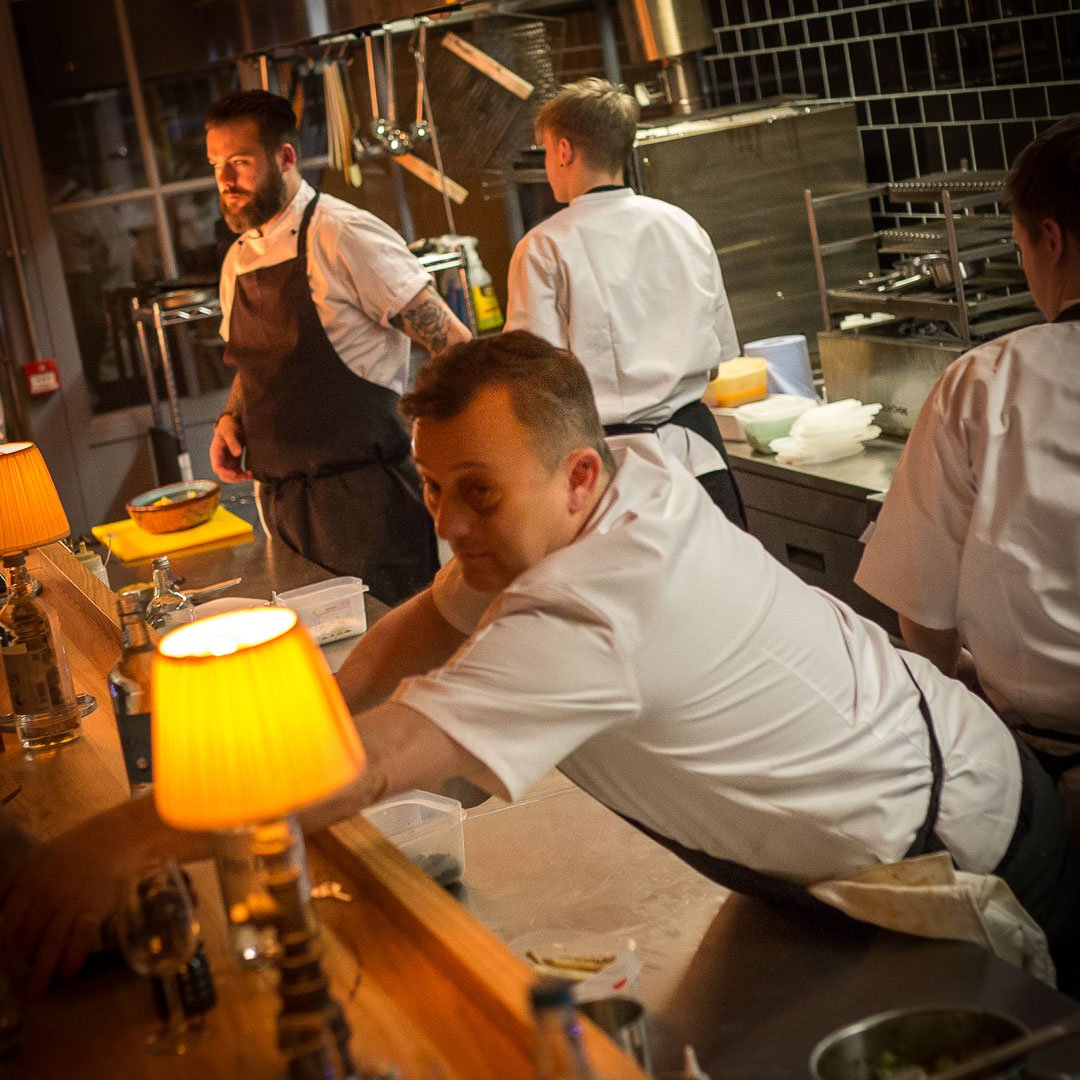 Matt's always stayed in contact, and dropped in to lend a hand just we were gearing up for opening in Manchester earlier this year. It was great to briefly share the pass with him again in a much bigger kitchen than we ever had in Ripponden!

I'm really proud of what he's achieved in getting to the finals on MasterChef: The Professionals, and I was made up to see him acknowledge the influence I had on him… well done and thanks for the kind words chef. Watching him over the last month there's no doubt in my mind that the pupil's become a master in his own right.

Keep flying the flag for Yorkshire, keep championing great Spanish ingredients, and keep cooking like a champ – we're proud of you and will all be cheering for you this week Matt!



https://www.elgatonegrotapas.com/wp-content/uploads/2016/12/matt-bigger-square.jpg
640
640
blackcatboss
https://www.elgatonegrotapas.com/wp-content/uploads/2023/01/ElGatoNegro2015_RGB_logo_340px.png
blackcatboss
2016-12-20 17:00:00
2018-05-01 19:12:40
Best of luck to Matt Healy in MasterChef: The Professionals finals